We are a coalition of likeminded Veterans
who will support candidates that stand up for veterans.
We want to build a base of support to ensure elected officials will stand up for and protect our veterans, we want to rally behind candidates that support veterans and force out of office the elected officials that don't, and we will support veterans that have the ambition to run for elected office.
If you believe legislators and elected officials should support and back America's veterans, then help us get more Veterans and likeminded individuals elected.
Emily Nunez 
Ms. Nunez is a Jacksonville native and graduate of Nathan Bedford Forrest High School. Upon graduation, she enlisted into the Navy and served her first tour of duty in Atsugi, Japan with Fighter Attack Squadron VFA-192. She was then selected to join the prestigious Navy Flight Demonstration Squadron- Blue Angels in Pensacola, Florida.
After serving for six years as an enlisted sailor, she was selected for the Seaman to Admiral (STA-21) officer commissioning program. She later became a communications officer with the United States Marine Corps achieving the rank of Lieutenant before returning home to Jacksonville.
Emily has an undergraduate degree from Auburn University in Business Administration and a Master's degree in Business Administration from the University of Florida. She is currently a Chartered Retirement Planning Counselor assisting small businesses with designing, implementing and managing qualified retirement plans throughout Florida. She is also a contributing author for OpsLens Media Group and senior researcher for FloridaDaily.com
She is the 3rd Vice President of the Federated Republican Women of Nassau County.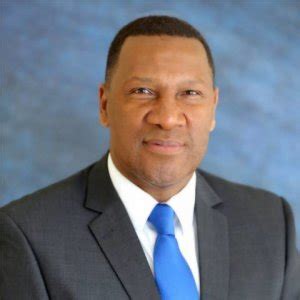 Reginald Blount
Mr. Blount is a political activist and is running for City Council At-Large Group 5.
Blount believes that Jacksonville can excel far beyond its current position among medium-large cities in the US.  He states, "As a member of City Council, I would continue to push many of the same initiatives I had during the 2019 council race.  I believe city planners should aggressively integrate long term goals to develop blighted areas of the city.  I am a champion for legislation that helps increase productivity for small business and increase the quality of life for our residences in all areas of the city.
Blount is a native of Jacksonville and retired from the United States Army in 2016 after nearly 30 years of service.  He accepted a position as Project Coordinator and Adjunct Instructor for Adult Continuing Education at Florida State College at Jacksonville.   He is a public speaker, Group Home Operations Consultant, owner of Northeast BLS/CPR Certifications, and participates in various volunteer organizations.